Countdown to Summer
It is fascinating how a glimmer on the water's surface can uplift a heavy heart. How the heat of shimmering sand underfoot can soothe a weary body. How the  sound of gulls and the whisper of a warm breeze can energise a spent mind. 
There is no denying that a day enjoyed at the beach is good for what ails you. It provides a tonic for the psyche. Restoration for the soul, replenishment of creativity and a reawakening of the spirit.
I wanted to honour the oncoming Summer beach days by creating jewellery inspired by the beach, made from the beach and made at the beach.  A piece that looks as stunning worn with a cover up on a balmy stroll along the shoreline as it does worn with a sizzling Summer dress for cocktails that night.  Perfect for Summer holidays - My ultimate Summer accessory for boho beach queens!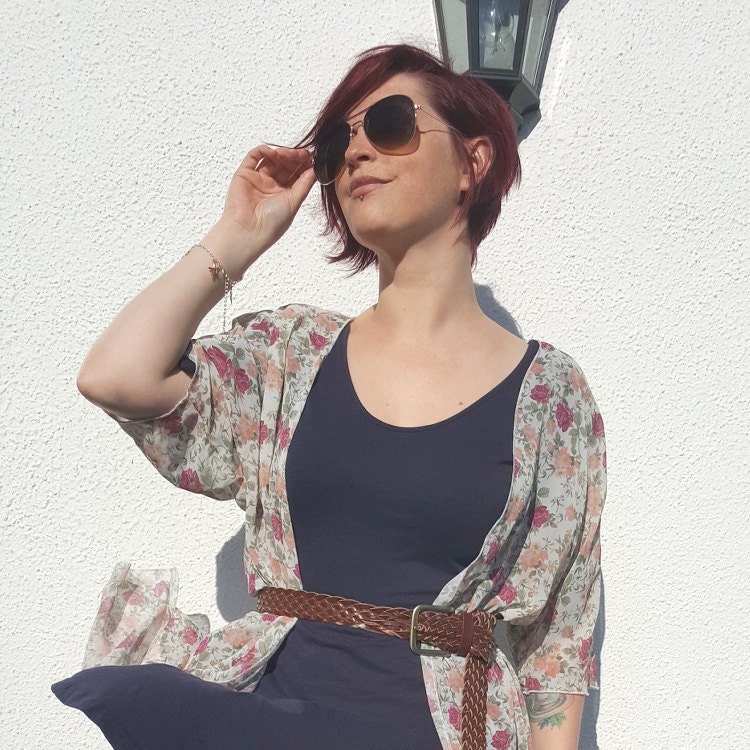 In The Studio
I have been squirreled away in my studio, late into the evenings, working on new pieces that I feel reflect this sedate time of year. I've been buried under mountains of seaglass, beads and various findings, my brain hopping with inspiration and my hands cramped from the pliers. 
I try to keep up with the ideas that bounce around in my head but I have lost many designs to those moments between touching pencil to paper.  I hope that one day they will resurface from the depths of my mind but thankfully for now I still have plenty to work with.
The pieces that have come into being are designed with strong, creative women in mind. Women who are confident, passionate about nature and who embrace individuality & self expression. The stand out piece for me so far is a sea glass bracelet which radiates fun, free spirited charm.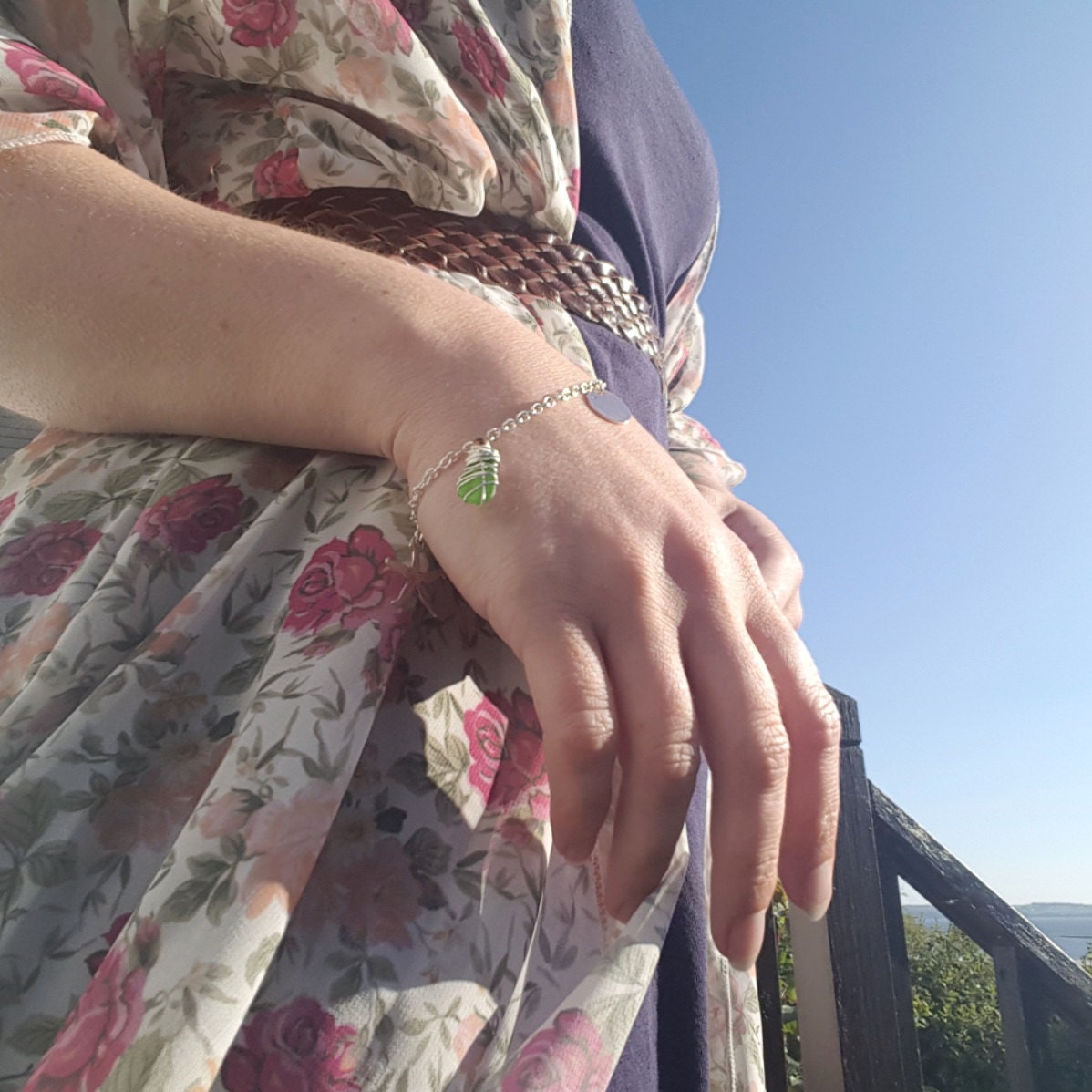 My Ultimate Accessory for Boho Beach Queens!
The 'Countdown to Summer' Charm Bracelet features a sweet nugget of sea glass, combed from the gorgeous coves along the picturesque coastline of Dunmore East. I know that you love options so I have made it so that you can choose the seaglass colour on your bracelet.  I also know that you love One Of A Kind pieces so I ensure that each one is unique through the variation of charms and sea glass that I use.  A selection of mixed metal starfish charms are added, making it a suitable accompaniment to any of my other mixed metal pieces.  
There is also the option to have it personalised!  I can handstamp the intial(s) of your choice onto a dainty rose gold plated disc which would then be added to the bracelet.  Personalisation is a fantastic way to add an extra special touch to a thoughtful gift.  A gift to be treasured by a beach lover!
The charm bracelet comes beautifully presented in pretty packaging, with an information card about sea glass included in a delicate organza gift bag.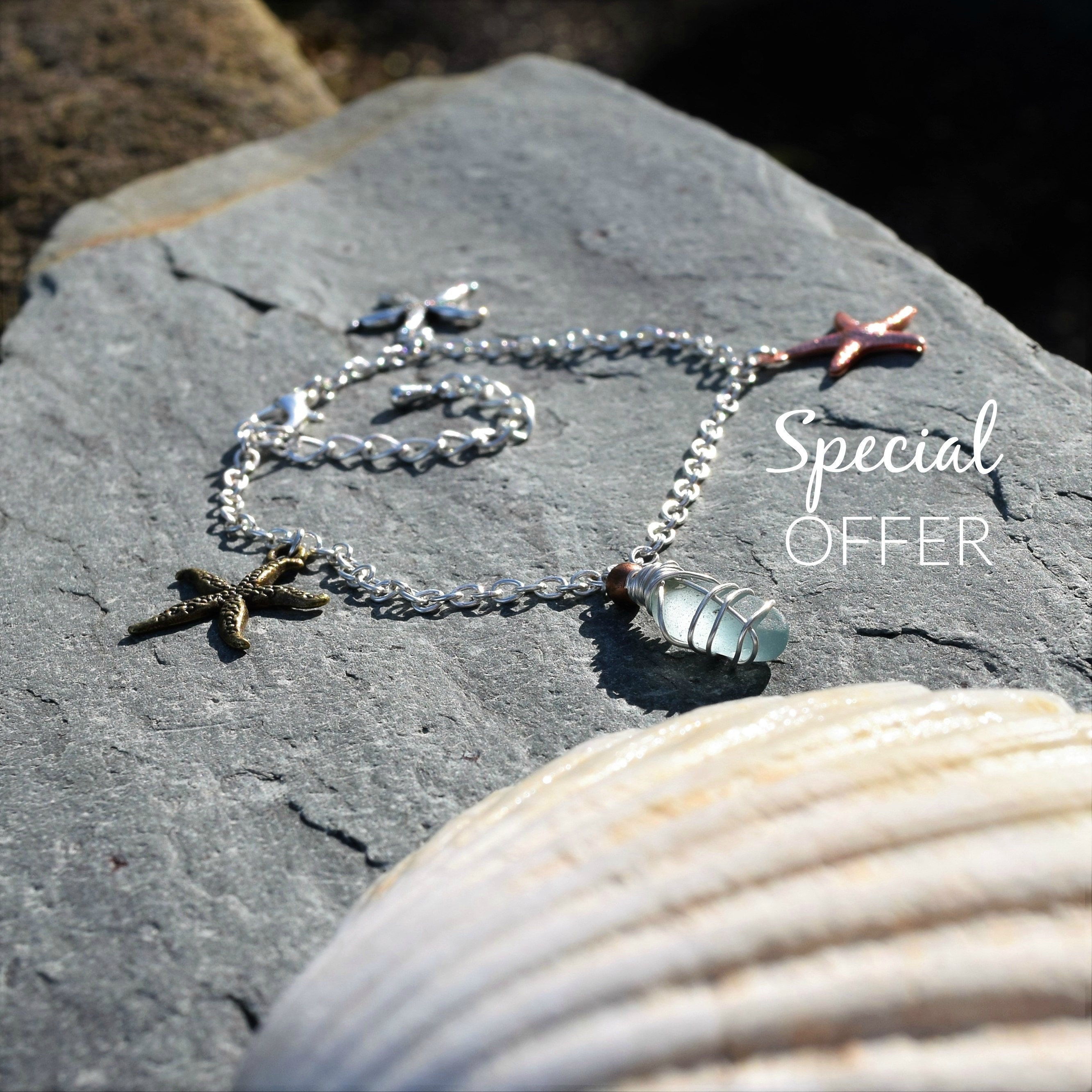 My Gift to You
My regular followers on Facebook and Instagram will have spotted this already but now I'd like to formally shout it from rooftops!  For the month of May I have made a limited stock of these charm bracelets available for only €20 (or €23 if you choose to personalise). On 1st June they will return to their RRP of €27 (€30 personalised). 
From the moment I created this promo listing in my shop they started moving quickly. I've already posted them around Ireland, to the States and The Netherlands. 
I'm so excited and humbled that you love it as much as I do! It forms a beautiful web when I create a batch of something and post them out to like minded people who are drawn to them. My main aim is to connect you to the power of the sea, but if we can all connect to the sea together, well that is just special!