What is Sea Glass?
Sea Glass (or Mermaid Tears as they are sometimes referred to) are pieces of glass, usually from a vessel, that have landed in the ocean and been broken down and smoothed by the sand and surf.  For a piece of regular glass to turn into 'sea' glass takes a minimum of ten years tumbling along the sea bed, though most sea glass is a lot older. The result is a rounded off and frosted piece of glass.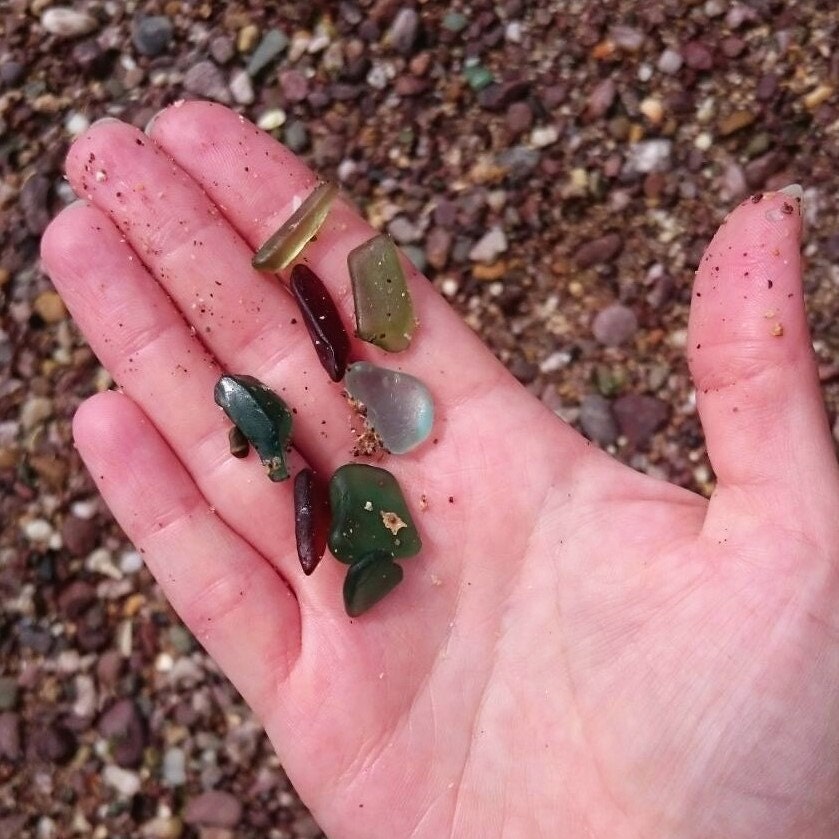 Jewels from the Sea
I adore (and am slightly obsessed with) gathering these pieces of seaglass, not only because they are beautiful, but because of the history infused in each piece. I love pondering where each piece came from, what it was used for, who owned it and for how long did it roll along the sea floor before washing up on my local beach. I feel drawn to these glistening treasures, like little gifts left behind by the sea. Gifts for which I am most grateful. 
Because I feel so connected to the sea, these sea jewels are more valuable to me than precious gems. I collect them from the shore and give them a new lease of life in the jewellery that I create. My jewellery appeals to beach lovers, surfers and bohemian girls, or anyone who wants to feel close to the sea or to nature.  Being able to connect people to the powerful waves that tumbled these ocean gems brings me such joy and a huge sense of satisfaction. This is my calling!
If you would like to read about the creation of a piece from beach to finished pendant, you can read this article I wrote, A Day in the Life of a Beachcomber.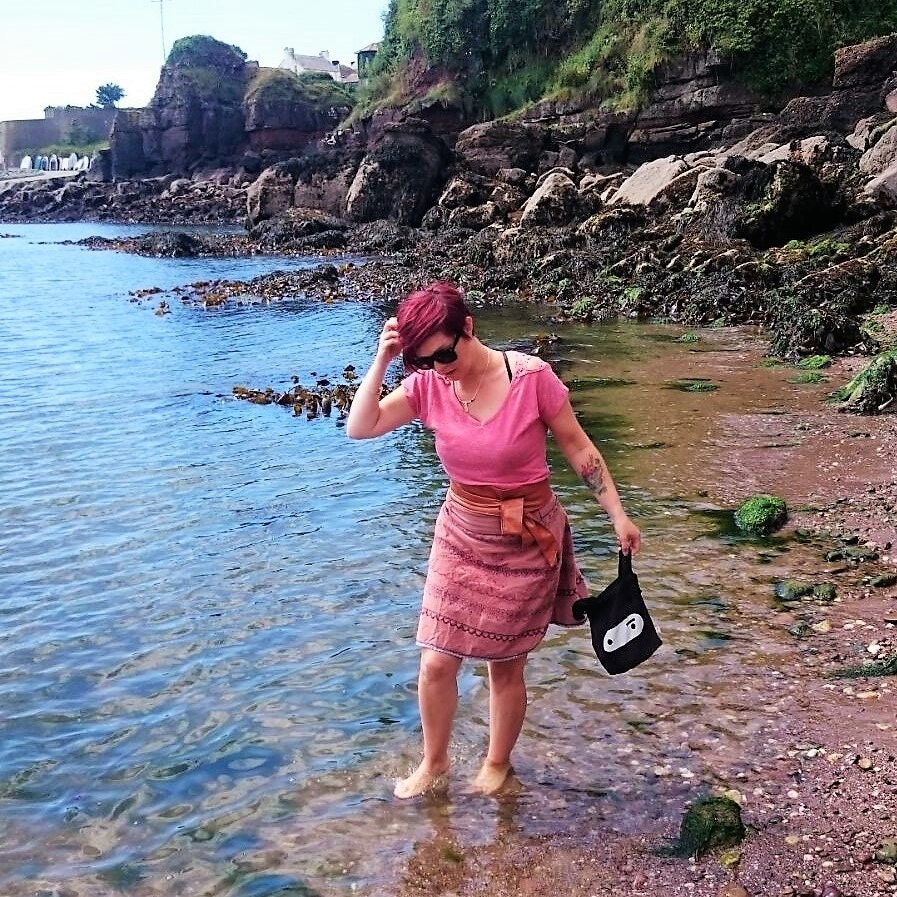 Sea Glass Resources
Here are two resources that I find invaluable in my hunt for treasure.
Firstly is the Carter Sea Glass Color & Rarity Guide. This is a must have for sea glass collectors.  Meg Carter, who specialises in exquisite sea glass engagement rings, created the guide as a means to set specific names for each colour. As you can imagine there are many discrepancies in how people view and identify various colours and this beautiful chart helps to diminish the confusion. Each piece photographed has also been numbered 1 - 10 according to rarity. The chance of finding a rare piece when out on a sea glass hunt certainly adds to the thrill of the chase!
Another fascinating resource is the boundless wisdom of Dr. Beachcomb. In this blog, Sea Glass Sources, Deacon Ritterbush (who has six decades worth of bachcombing experience) outlines where sea glass comes from. I am so grateful for what I have learned and continue to learn from Dr. Beachcomb. The essential fountain of beachcombing knowledge, Deacon generously shares information and tips.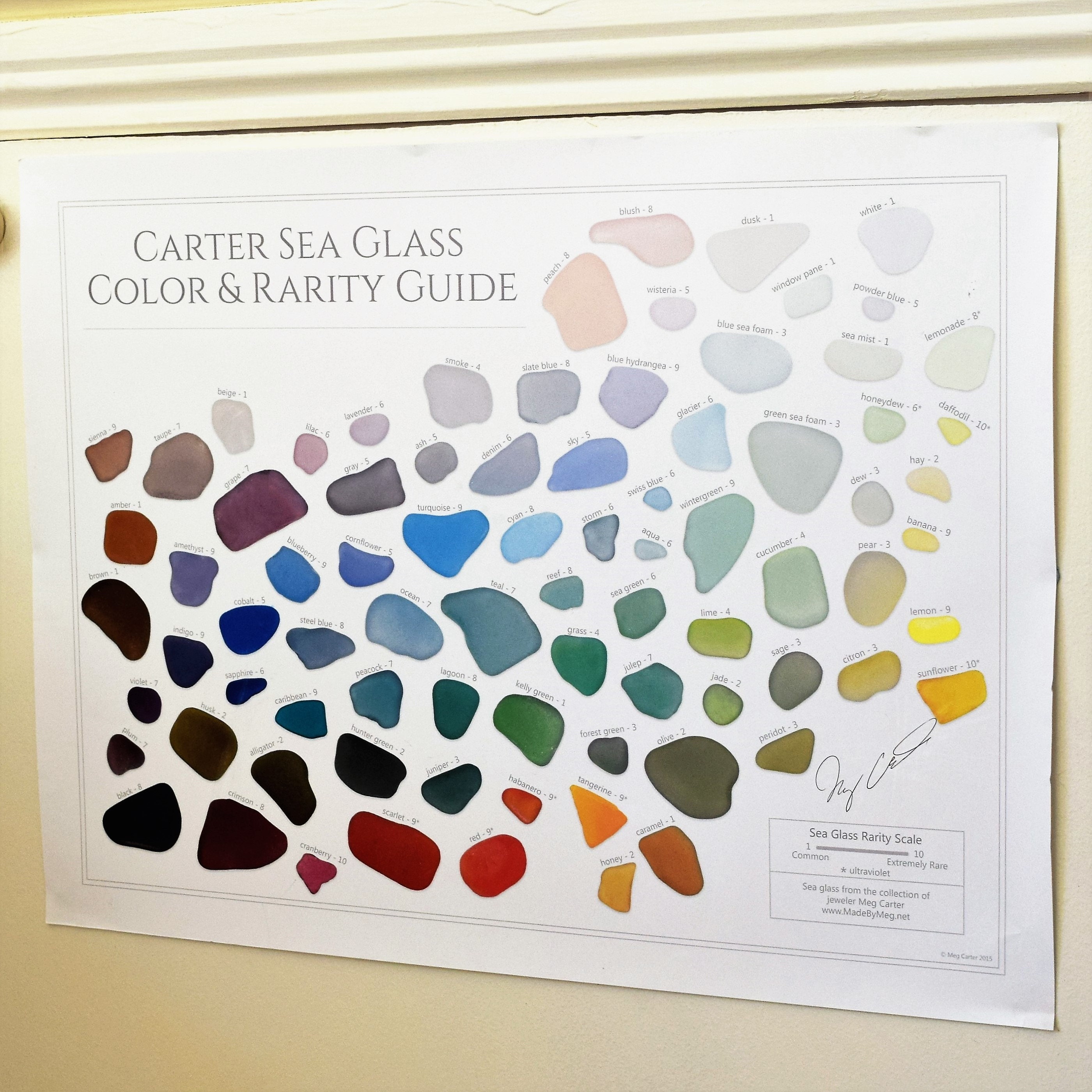 How to Search for Sea Glass
If you live near the coast, or are heading to the beach this Summer, you may like to search for your own seaglass! Next week I will be giving my beachcombing recommendations to get you started on your beach glass adventure. So be sure to keep those beady treasure-hunting eyes peeled!!
Emer x